The next big step in DLP-Projection! The first native 4K Light Engine for industrial applications
The AVATAR high performance system brings UV light projection to a new level for advanced 3D-printing and -lithography applications.
AVATAR enables users of 3D-printing and lithography to expose, at high resolution, a larger area than previously possible, and to make moving exposures with high optical performance.

Some of the main features of the flagship-system:
Open System: The built-in Xilinx Zynq UltraScale allows users to customize their applications or use prepared Software.
Field Changeability: The LED-Module is easily swapped out by the customer and does not require any further calibration or set-up.
Scrolling availability: AVATAR is designed for moving exposure. It comes with an optical PCIe-Interface, Optical Trigger IN/OUT and a 1 Gigabyte Ethernet-Connection to ensure high scrolling speeds.
Watercooled System: Illumination- and DMD-Units are equipped with separate connectors for water cooling to achieve optical peak system performance .
Stackability: The small width of the system allows projectors to be lined up down to very small pixel sizes
Onboard User-Interface: An OLED-Display informs the user about the operating status and key parameters.
Designed for performance: To handle the large amounts of data that a 4K image contains, especially in scrolling mode, the device is equipped with an optical PCIe interface.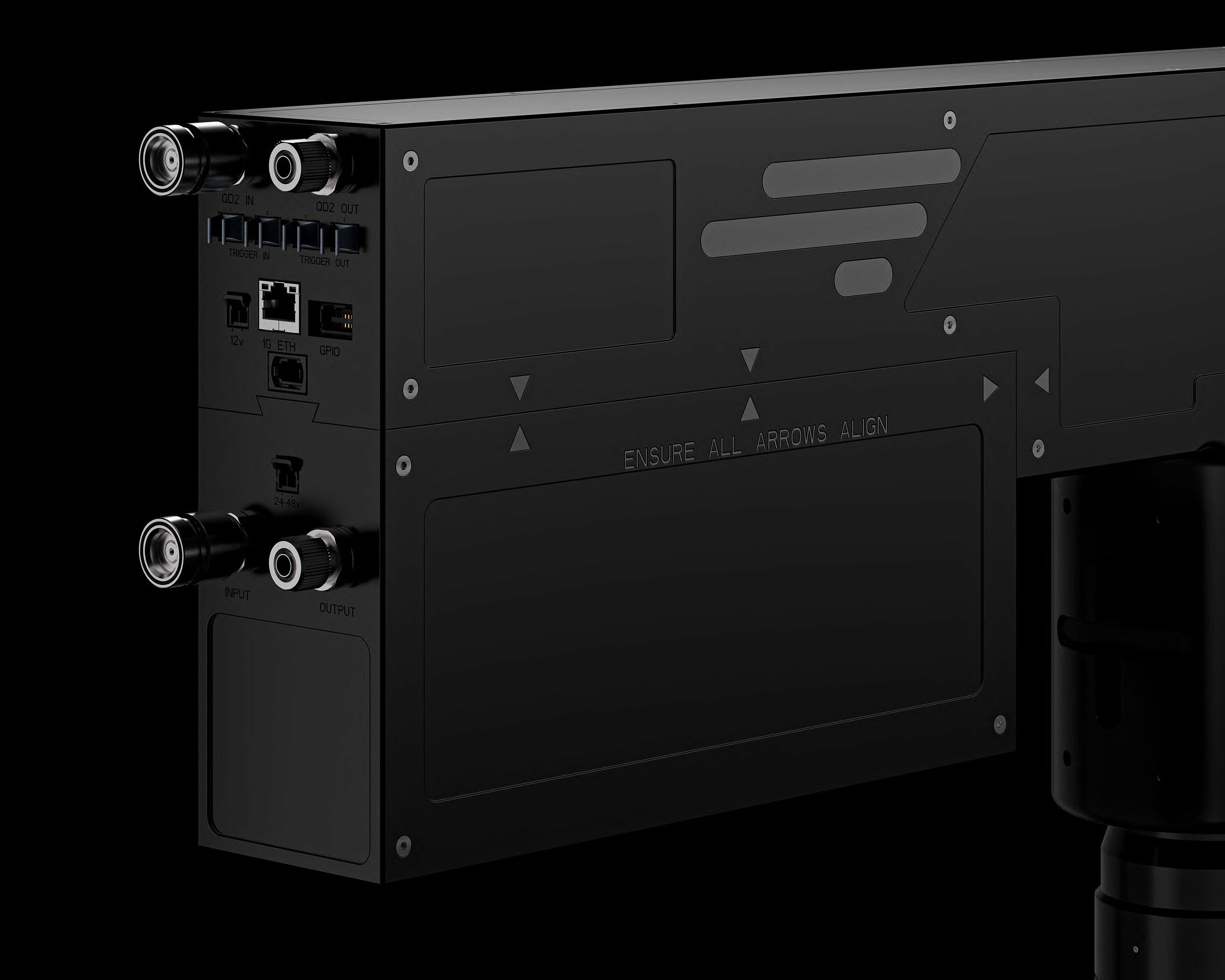 | | |
| --- | --- |
| Chipset | DLP990U, DLP990UUV |
| Display resolution | 4096x2176 |
| Wavelengths | 365um, 385um, 405um |
More infos and data of Avatar will be published soon!